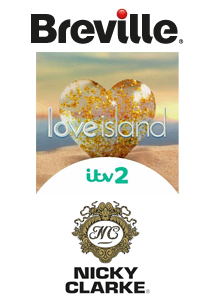 The phenomenon TV series Love Island features products from Breville and Nicky Clarke.
The Breville High Gloss range has been featured on the hit ITV2 show as the contestants use these products in their every day lives on the island.
Nicky Clarke's Diamond Shine hair care range is also featured as you need to look your best when you are looking for love, even if you are on an island.
For more information on this product and to order please speak to our sales team by calling 0844 800 8055 or email sales@epeinternational.com
7th July 2017