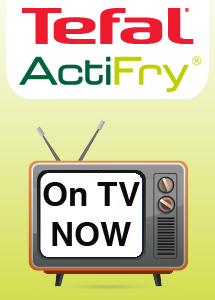 Tefals Health Fryer the Actifry is to appear on screens all over the UK.
Designed for a healthier option when cooking the Actifry use less oil then conventional fryers.
See the advert below which will be shown up and down the UK through stations such as ITV, 4, Sky and many more.
For more information on this product and to order please speak to our sales team by calling 0844 800 8055 or email sales@epeinternational.com
7th November 2017