On the hottest day of the year take advantage of this amazing offer from Philips!
The Philips MicroMasticating Avance  Juicer uses innovative technology to extract upto 90% of fruit to make fresh and healthy juice every time! Don't miss out on this amazing offer and get it while stocks last! Be inspired by brand and find the Philips MicroMasticating Avance Juicer on page 10 of the July Promotions Brochure!
Click here and head on over to the EPE trade site to stock yours now.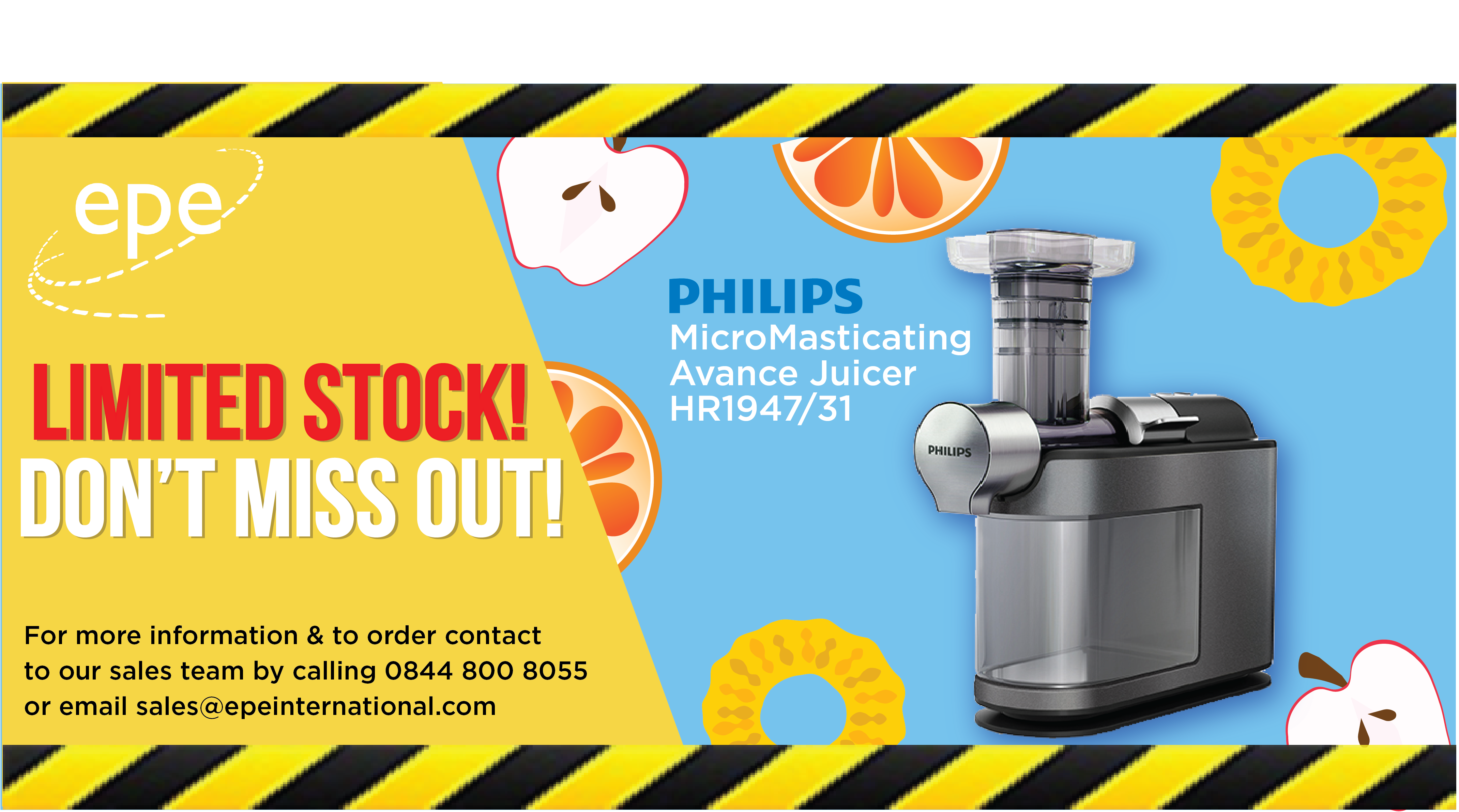 ---
25th July 2019