The Beko Espresso coffee machine is a simple way for consumers to make delicious barista-style espresso from their favourite ground coffee – all from the comfort of their own home. It also comes with an attached steam nozzle which is perfect for making frothed milk for cappuccinos and lattes.
There is no denying that this a must have product for lockdown!
Log in to our trade site and click here to order.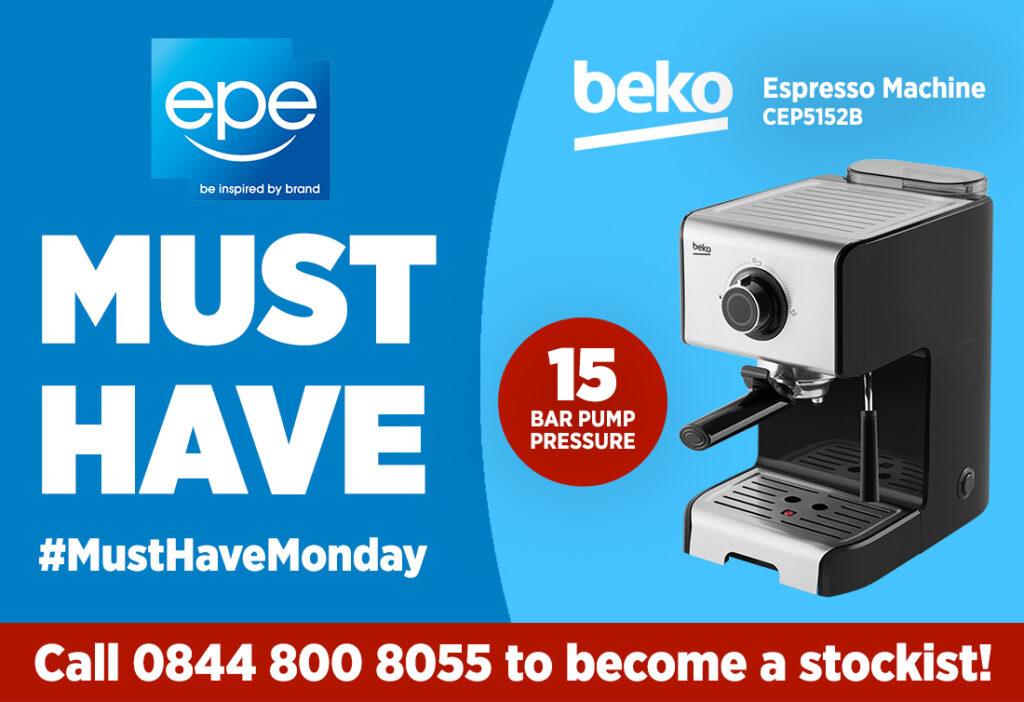 ---
11th May 2020