This week was induction week for the newest member of our RSM team, Alasdair Noble; at the EPE head office.
I have been working closely with Alasdair all week to give him all the information he will need for his new role as the RSM for Scotland & NI.
He has been very excited to learn about the business and his enthusiasm towards the role is something I am positive will be a strong asset to him when building relationships with our new and existing customers.
I am looking forward to working with Alasdair in the coming months and support his growth within our regional sales team.
Clive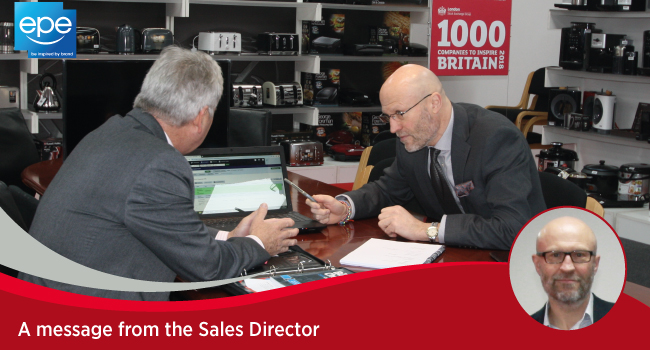 ---
28th February 2020