Office fun in pink! – #NationalPinkDay
The EPE head office turned pink today for #NationalPinkDay, with each member getting involved in the fun!
Craig Foley, Key Accounts Manager was tickled pink today and particularly happy that pink has a national day after making 'Pink
Wednesday' a tradition in the office!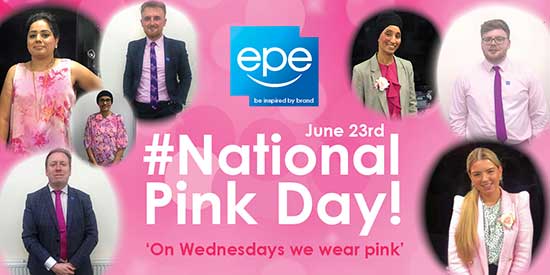 23rd June 2021