EPE International Ltd appoints Non-Executive Director
Bradford based EPE International, the leading B2B distributor of branded Small Domestic Appliances (SDA) are pleased to announce that Paul Beaumont has been appointed as a Non-Executive Director of the business with effect from 20th November 2018. EPE provides a complete service to cook shop, electrical retail and department store customers and was named one of the 1,000 Companies to Inspire Britain 2018 by the London Stock Exchange.
Beaumont, a serial entrepreneur with extensive experience of start-ups and hyper growth predominantly in the global technology sector, semi-retired some 5 years ago and now works with high growth potential businesses on behalf of Leeds Local Enterprise Partnership (LEP) and is also a Non-Exec Director of Usha Martin Technologies, the arm of the Usha Martin Group, a business conglomerate and distribution Specialist.
Beaumont commented "I am very pleased and honoured to be invited to join the extremely talented Board of EPE International. After working with the business for the last 6 months, I am impressed with EPE's focus on representing quality brands and the constant drive for optimum customer satisfaction, in addition to their impressive growth and the resulting accolades that have been bestowed upon them by the industry, customers and suppliers.  I'm looking forward to assisting the business to continue their impressive growth in the future and to further develop in this exciting market sector."
Harry Singh and Noel Pamment, Co-Founders of EPE released the following statement: "We are extremely pleased to welcome Paul officially to the EPE International team. We have been working with Paul for the last 6 months through the Leeds LEP High Growth Coaching Programme and have been impressed with his wide breadth of knowledge and his experience of running start-ups and SME's to complex Blue-Chip organisations with annual revenues in excess of £250 million. In particular, Paul brings substantial experience in distribution systems and operations and has extensive experience of growing sales and revenues by unlocking the underlaying potential in growing businesses."
For further information please contact Sally Bell on 0844 800 8055 sally@epeinternational.com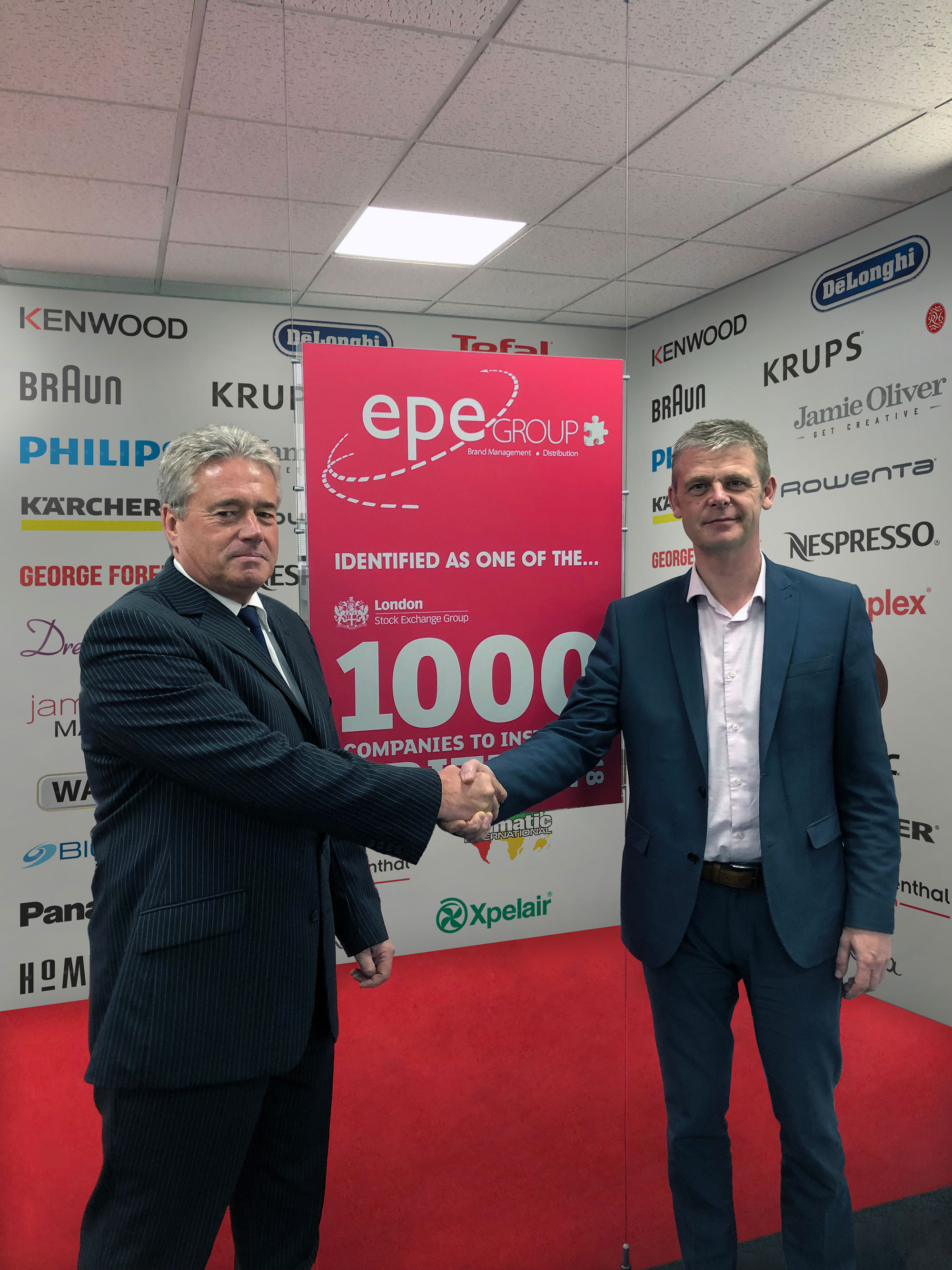 ---
29th November