The Turtle Wax TW120 high-pressure washer makes light work of any cleaning tasks. Whether it's cleaning the car, van, bike, boat, patio or house, this washer will handle a wide range of different cleaning applications.
This high-powered pressure washer comes with wheels and extended handle for easy mobility, a long 5m hose, water filter to protect the motor from dirt particles and for those difficult spots, the quick connect gun has a rotating power lance.
Head over to our Trade Site to stock this must have!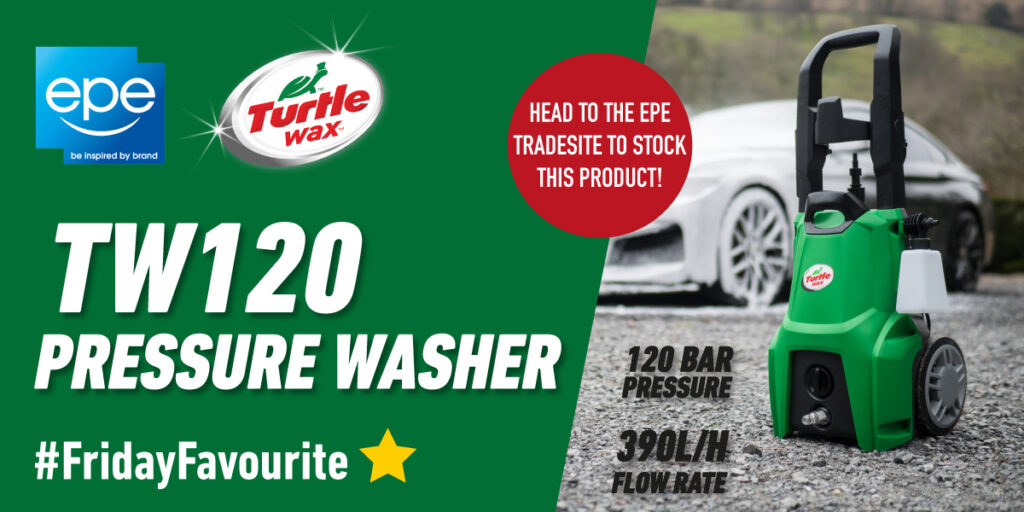 16th April 2021